Ncode Technology
Our core technologies include Ncode, our foundational technology that applies codes of dot or line patterns on various types of planes, and the world's best performing optical pen that can recognize and process the codes.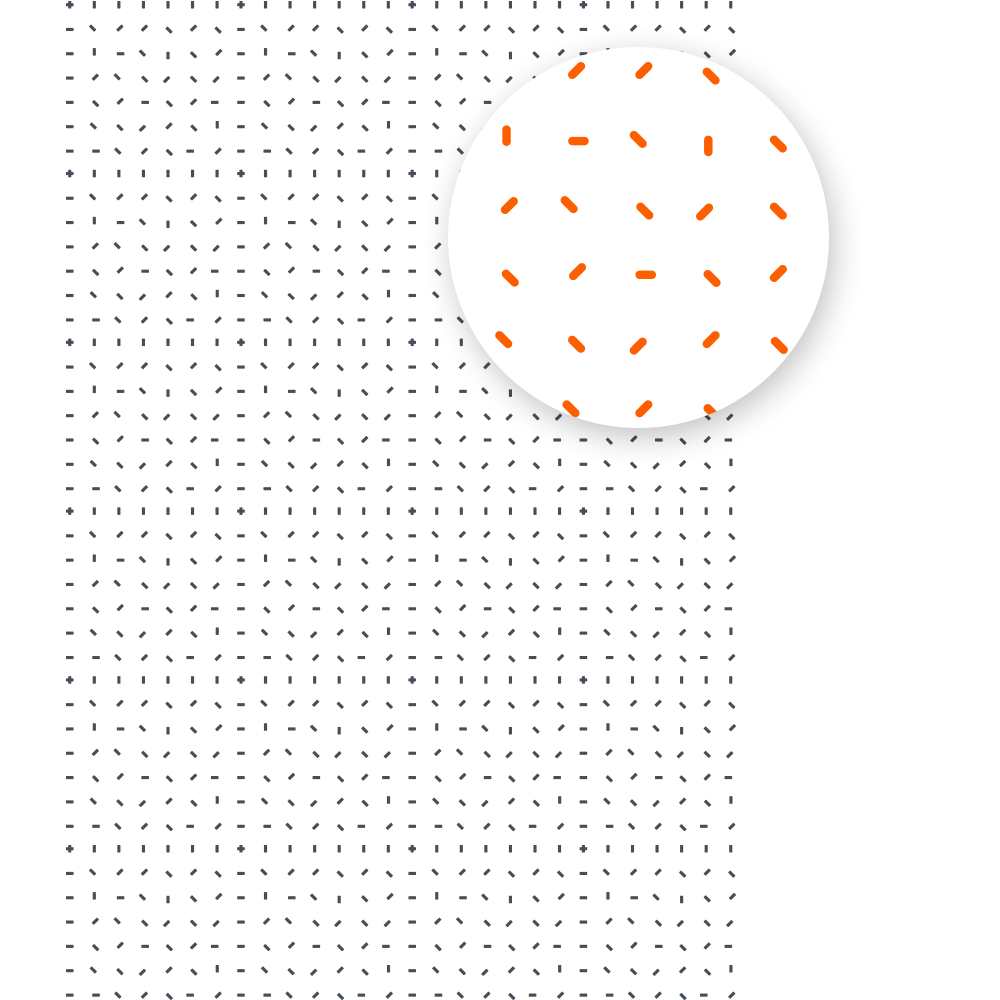 Ncode
Ncode can contain a lot of information (72 bit) on a small surface of 2mmx2mm. It can create codes that can be printed on 377.9 billion difference pieces of A4-size paper. In other words, the codes can be applied to almost all existing paper and books. The technology creates nearly invisible, micro patterns that prevents Moiré effect, which almost have no impact on the printed text or image.

THE EXACT LOCATION ON THE SURFACE
Printed on paper, Ncode is capable of indicating the accurate, precise position on it.

PAGE DISTINCTION
In fact, Ncode not only contains the location information, but also various data such as the page number and book type.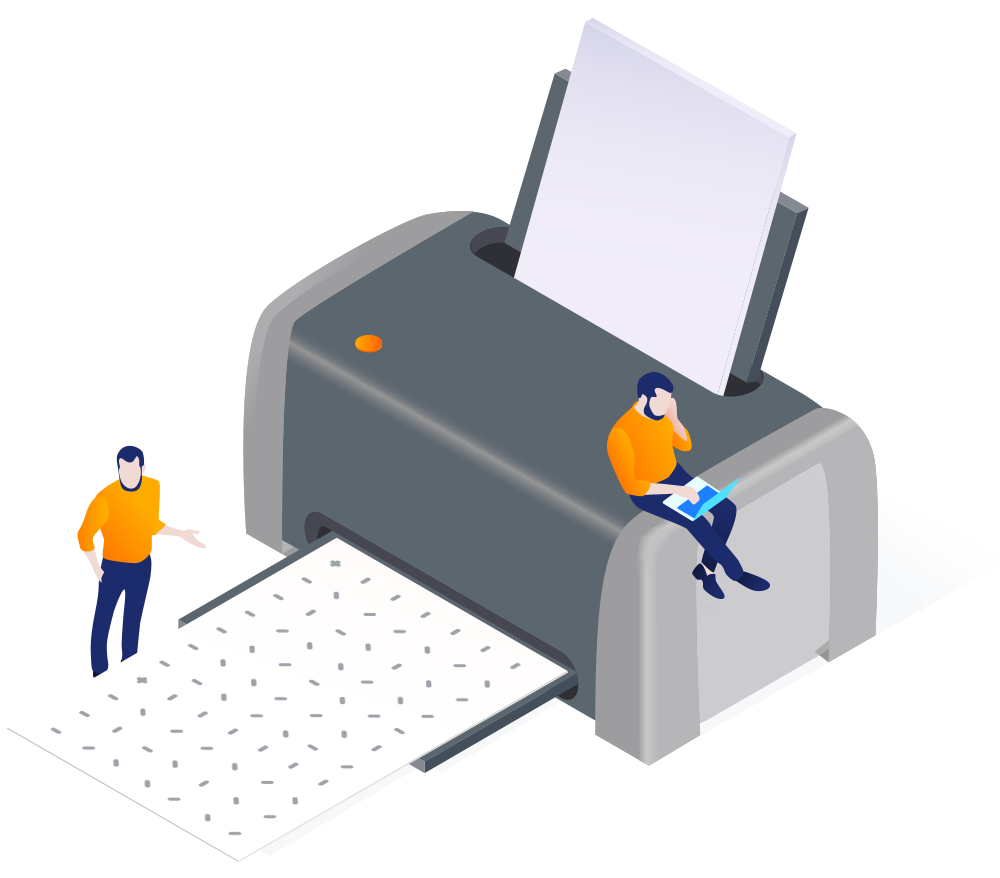 Ncode does not require special printing technology. It supports offset printing for mass printing, and only one additional film is needed during the CMYK printing process, which does not incur substantial increase in costs. It has a wide range of applications, as it can be imprinted on paper, transparent film, or even an LCD screen.
Easy printing at home
Ncode can also be printed by laser printers that support postscript printing (over 600 DPI), convenient for home or office use.
Hardware technology behind the world's thinnest, highest-performing smartpen
On a thin 10mm plate, NeoLAB contains numerous parts and sensors comparable to smartphones.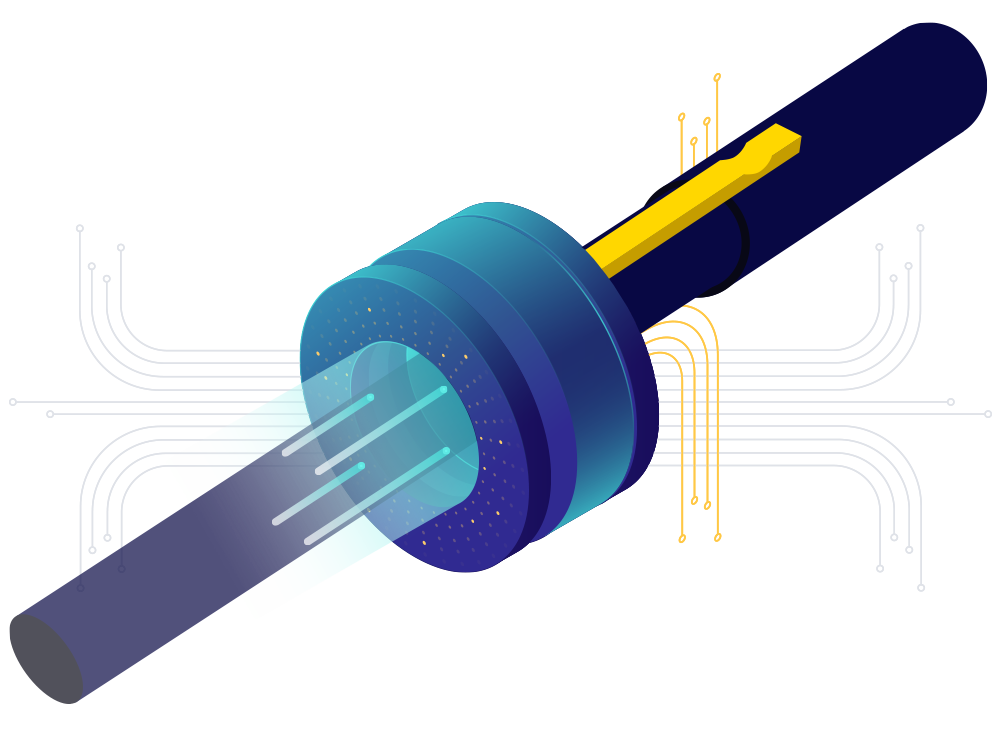 Smartpen Processor
NeoLAB has independently developed and applied an optimized processor for smartpens.

Ncode Sensor
The exclusively developed sensor can steadily recognize Ncode under any level of brightness.

High-quality Hardware
Our pen is not only slim, but the sturdy hardware provides stable recognition of handwriting by different individuals despite their distinct angles and distortions.
Major applications of Ncode technology
Our products can be divided into two categories: sound pens, which recognize a plane location to play the synced multimedia, and smartpens, which recognize the trajectory of location information on a plane to obtain the meta data and digitalize handwriting.

Neo smartpen
Neo smartpen, which converts and saves handwriting on paper, can digitalize doodles, formulas, figures, diagrams, and ideas.

Smart reader
Smart reader is a sound pen that reads books aloud. Children can listen to various narrations, sounds, and watch the video content by tapping books with it, transforming reading into exciting experience.
Creating new value together
NeoLAB Convergence grows with our partners. Apply Ncode technology and products to your content to provide new experience to your customers.
Designed for Developers
Anyone can develop applications for Neo smartpen. Download the SDK source code and sample code through Github. We support multiple development environments. Start developing your own Neo smartpen service with infinite possibilities, now.