Sound Pen,
THE ULTIMATE WAY TO LISTEN TO BOOKS
We also offer a service that embeds diverse multimedia content and even your child's favorite YouTube playlists on a sticker. We are the leading sound pen in the Korean market, is selected and certified by the top educational publishers in Korea.
Kids will have so much fun with a sound pen and a book
Transform reading into exciting experience with Pop Pen, Ncode-printed book, and multimedia content.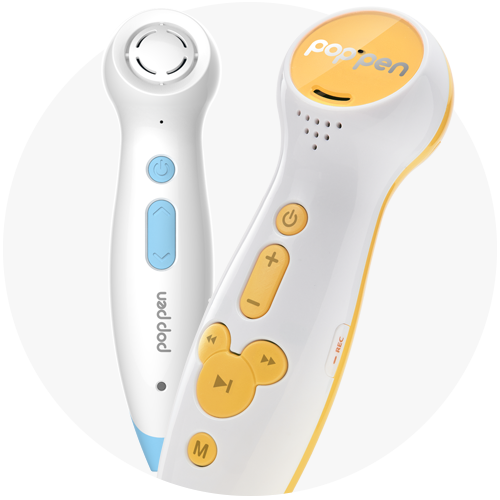 No. 1 sound pen tech provider in Korea. From material sourcing to production, we prioritize children's safety. Our product is certified by over 15 internal safety tests as well as the major domestic and international safety tests. The diverse line of sound pen products are customized for the different needs of users. Check out these unique functions of sound pen.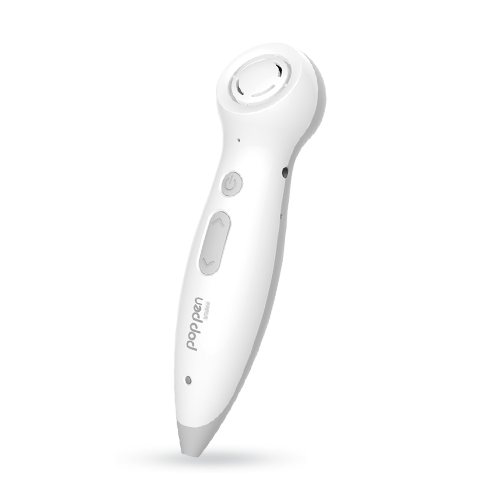 Smart reader
This practical sound pen is faithful to the basics. Children can use this smart reader with simple functions, hassle-free.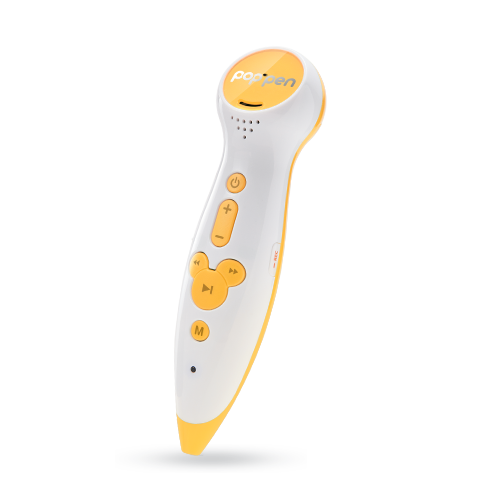 Smart Reader Prime
This is a premium sound pen with multiple functions, including repeat, record, and play. It includes 64GB memory to cover all of your content storage needs..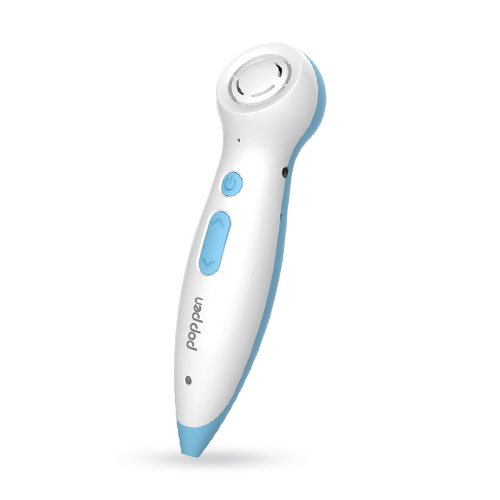 Smart Reader Video
In addition to the basic smart reader functions, you can view videos by syncing with a mobile app. Enjoy both audio and video content.
Ncode enabled surface for smart reader
NeoLAB Convergence's core technology, near-invisible Ncode, is printed on Pop Pen stickers and Pop Pen family books to enable audio file embedding. Create your own learning materials by embedding videos or audio on Pop Pen stickers, or use Pop Pen to read Pop Pen family books.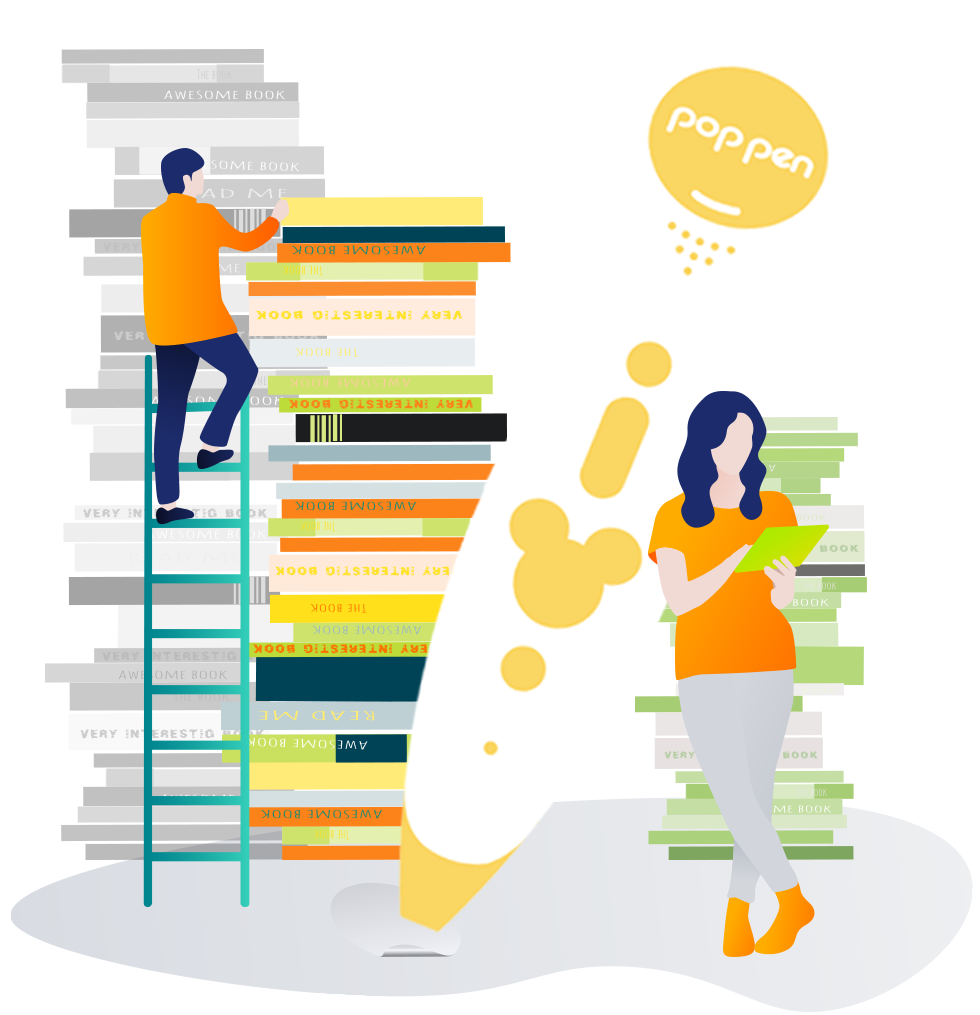 Sticker
Embed an audio file on a sticker.  It can be attached anywhere you like — on the wall, books, or toys, just like regular stickers. Use Smar reader editor to embed audio files on stickers and create your own customized learning material. With Smart Reader Prime, featuring record function, you can directly embed Mom and Dad's voice on a sticker using the reader.
Video
Embed your child's favorite YouTube video on a video sticker and play it instantly. With sticker and Smart Reader videos, children can view videos without touching smartphones or tablets, safely protecting them from accessing harmful content. YouTube videos can be embedded on stickers by MoreTube app.
Books
Over 30 anthologies and 2,000 books can be read with one Smart reader. Check out Pop Pen family books, compatible with Pop Pen.
Companion apps
This service allows you to take full advantage of Pop Pen. Embed your child's favorite songs and YouTube videos on a sticker with Pop Pen Editor (formerly Pop Pen Stamp) and MoreTube. Create your own customized learning material.

Smart Reader Editor
Pop Pen Editor is a PC software that saves and manages audio files on Pop Pen stickers. Embed your favorite songs on a Pop Pen sticker with Pop Pen Editor! From Baby Shark to the Alphabet song, chants, as well as Mom and Dad's voices can be stored in a sticker and attached wherever you want. On PC, simply drag and drop the audio file on the sticker. It's quick and easy for anybody.

More Tube
Use MoreTube to embed your selected YouTube videos on a sticker. All you need is the link to the YouTube video. Play your child's favorite YouTube video by simply tapping the sticker with Smart Reader. You don't need to touch a smartphone or a tablet. You can also use MoreTube to create a playlist for your child. iOS and Android apps are available.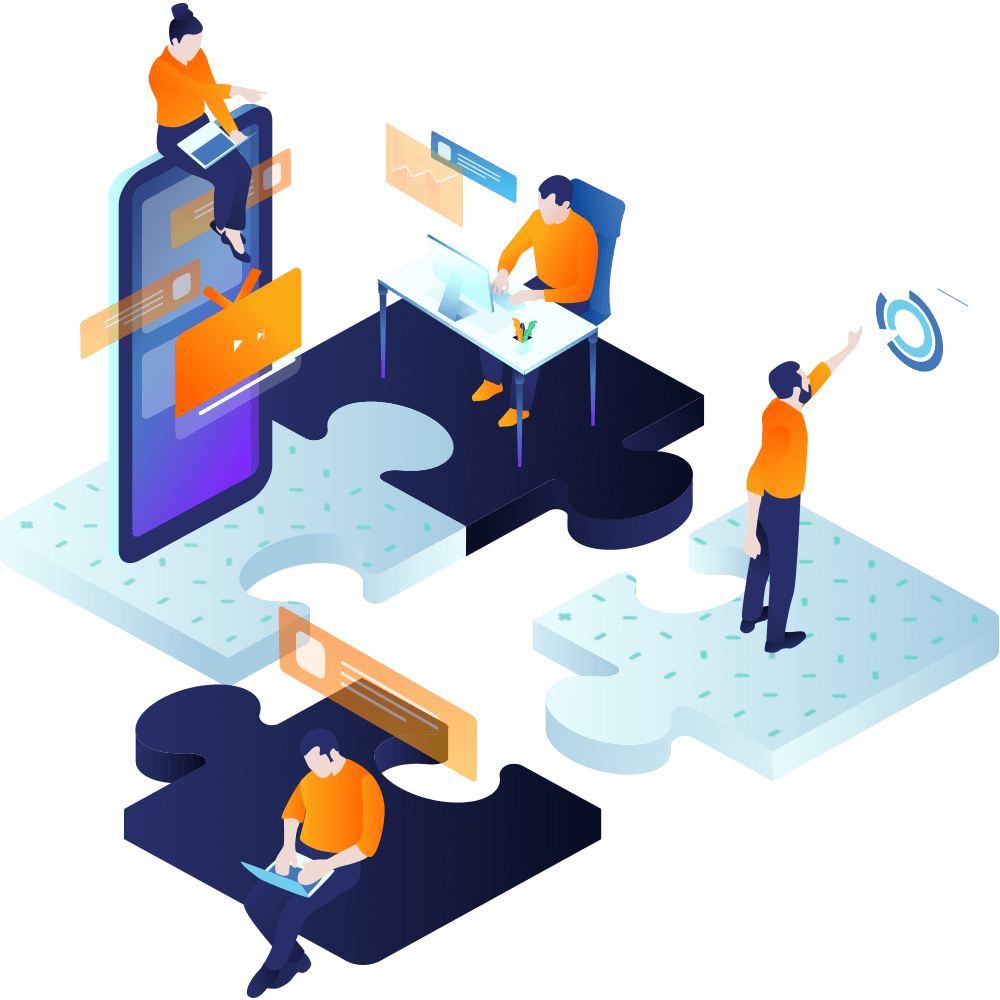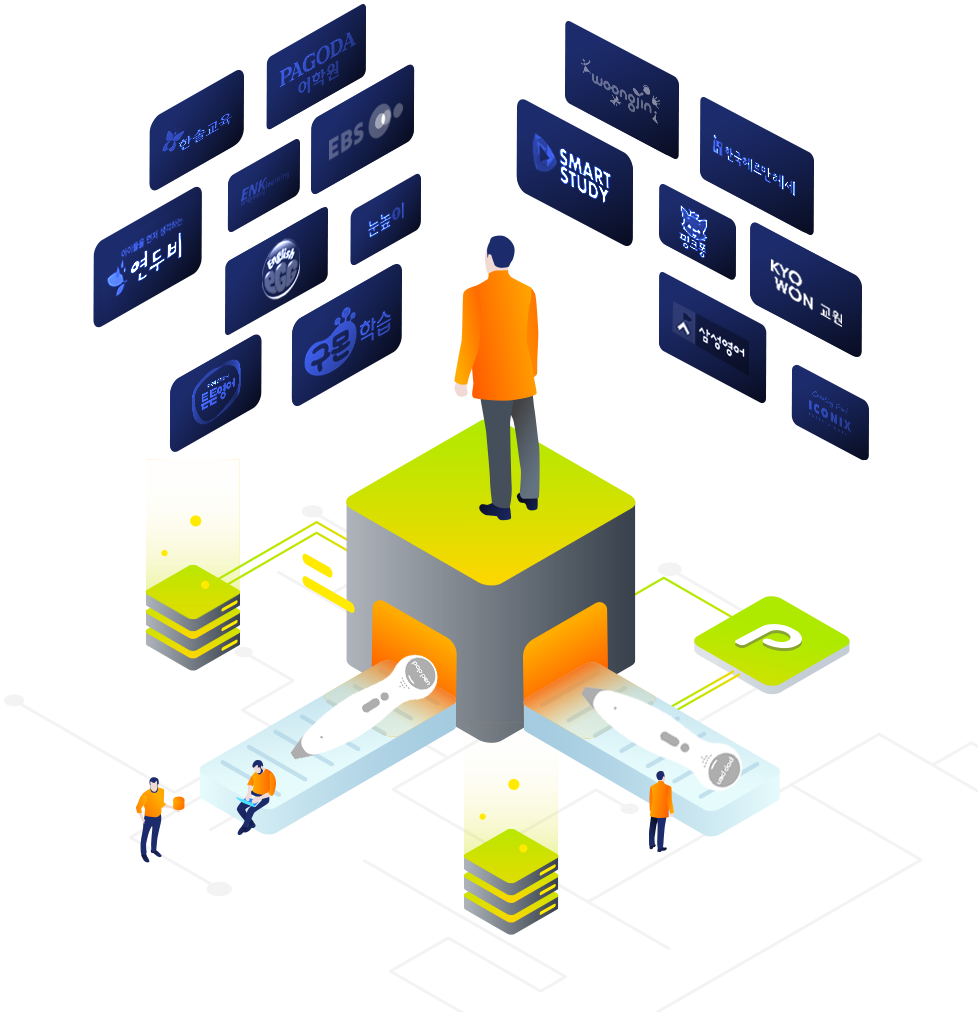 Sound pens and smart educational instruments, often found in homes raising children, are the epitome of NeoLAB Convergence technologies. They are the trusted choice of Korea's leading educational publishers. The design and functions of our sound pens are customized for learning. The cutting-edge technologies of NeoLAB Convergence are featured in Smart reader Friends.
Creating new value together
NeoLAB Convergence grows with our partners. Apply Ncode technology and products to your content to provide new experience to your customers.